GET HELP
Atlanta Legal Aid Society helps people who cannot afford an attorney with free civil legal services.
DONATE NOW
We rely on the generous support of private donors like you to fulfill our mission.
VOLUNTEER
Our volunteers help us promote access to justice and serve more people in our community.
OUR STORIES, OUR WORK
We help low-income people navigate the complexities of the court system at the most vulnerable times in their lives.
WHAT'S NEW AT ATLANTA LEGAL AID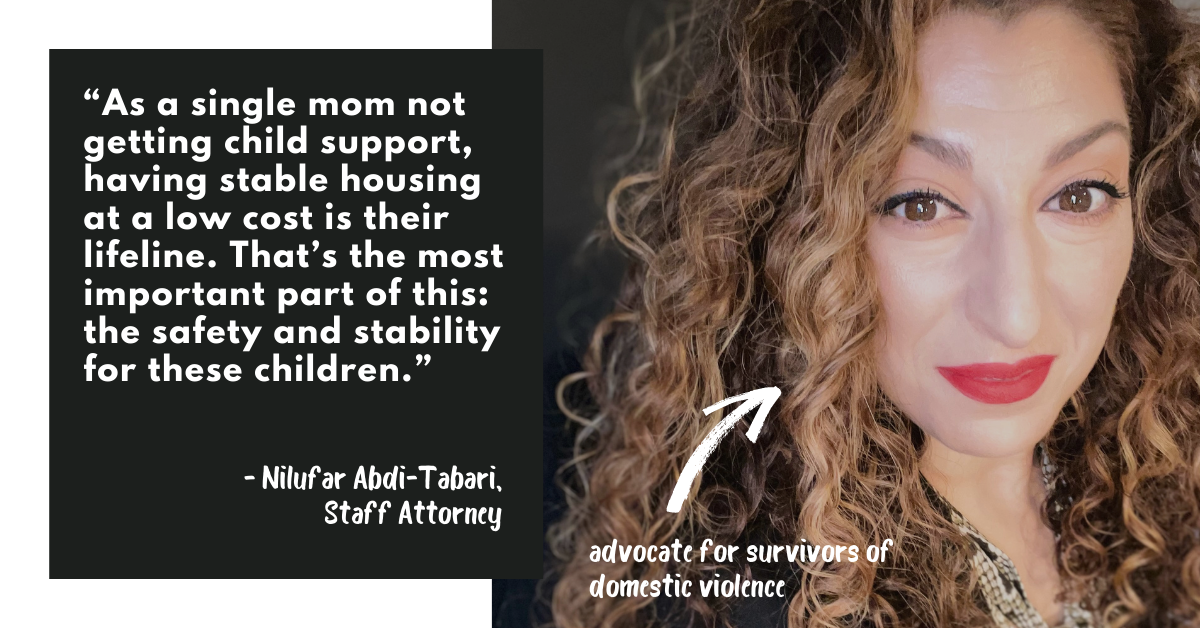 For women living in poverty, the prospect of leaving a domestic violence situation can be daunting. For mothers, the obstacles to leaving can be even greater. Women trying to leave violent home lives face financial manipulation in addition to physical acts of violence. They also fear for their children's safety, and face housing stability and…